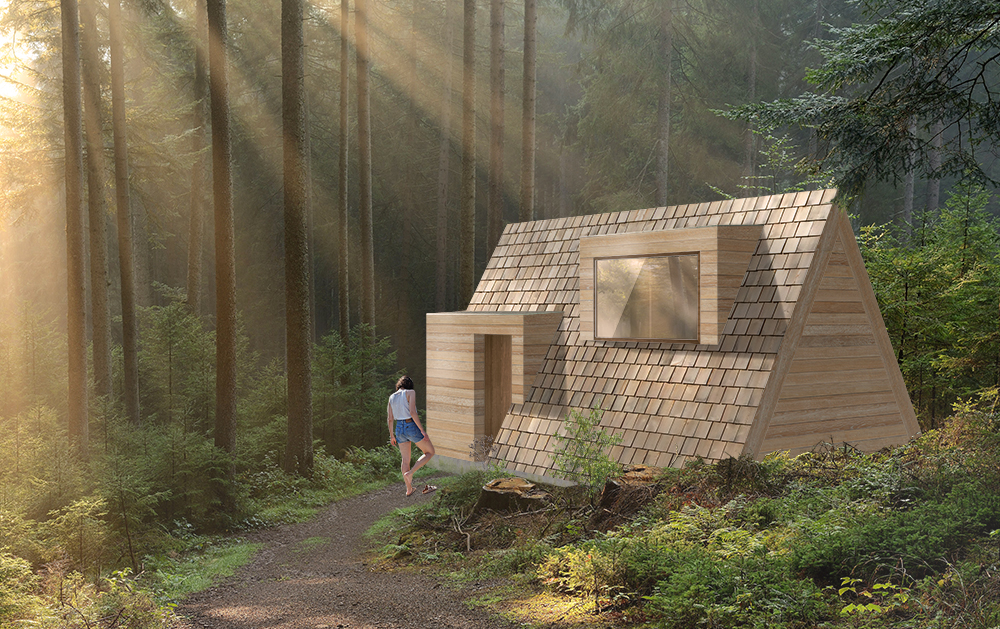 A- little -house for nature lovers.
Multi-functionality and adaptability were guiding principles in our statement micro-home that can blend in or stand out in any chosen habitat.
Project Facts
Type Attefallhouse
Year 2016
Area 25 M²
Team Robin Dauvergne, Ana Garcia-Avello Mendez
Attefallhouse
The Swedish concept of Attefallhouse makes living amongst nature both straightforward and fun. It means that Swedes can have a micro-home in their forest or seaside plot – wherever their roots are, without a building permit. This Asante Attefallhouse combines all the basic living functions with careful detail and statement architecture.
Our vision
Multifuntionality and adaptability are at the heart of the A-House, with features such as a kitchen bench doubling as a work desk, integrated shelves, and a fireplace. Whether cooking, reading, or drifting off to sleep, the great outdoors is never out of sight. And like its various creatures, the flexible materiality of the A-House lets you decide whether you want to blend in or stand out in your new habitat.