Asante is an independent architecture and design studio based in Stockholm. Devoted to honest and natural materials, we create intelligent and creative spaces for people
The chair Twiga
Stockholm Furniture Fair
Asante, in close collaboration with Åke Axelsson, has developed a handcrafted chair with pattern and colour inspired by Tanzania, which is displayed in The Gallery! at this year's Stockholm Furniture Fair.
Twiga →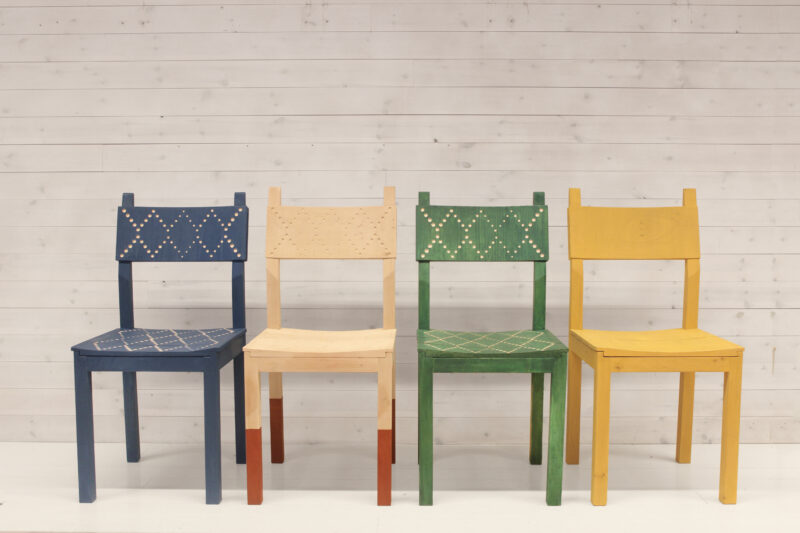 An opulent residence clad in dark green wood
Villa Vackerberga
Construction of Villa Vackerbega in Knivsta
→
CHILDREN'S VISIONS IN THE NORTH, GÄLLIVARE
Visions: in the north
"Children's visions in the north" has been selected to sketch and develop the future space of our cities and communities in the north of Sweden. We will use our different backgrounds in architecture, urban planning, art, visual communication, engineering, sustainability, and educational research to interpret and build on children's ideas.Visions: In the North is a part of the Council for Sustainable Cities work and is carried out in accordance with the New European Bauhaus, Akrdesc, Boverket, Riksarkitekten, Gällivare kommun, Vinnova, Energimyndigheten and Formas.
→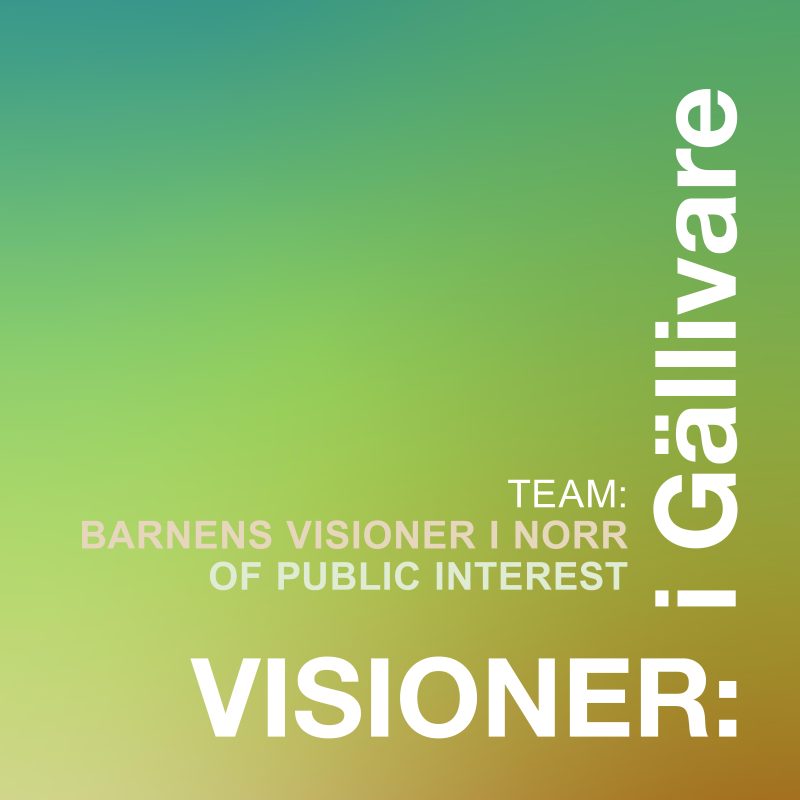 A comfortable Swedish house
Villa Skevik
At the heart of a forest lies Villa Skevik. This charming home in Sweden is inviting and homely. From the outside, it appears uniform and relatively closed, yet the interior feels welcoming, offering wonderful views of the garden and surrounding nature as well as plenty of natural light.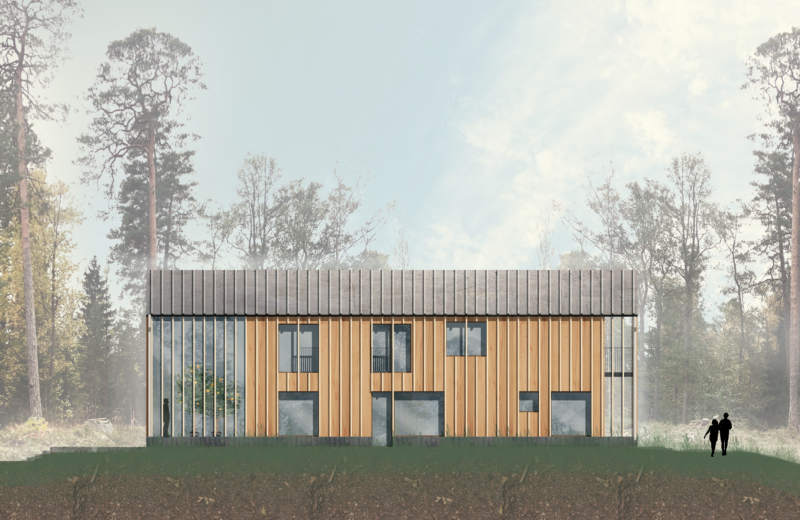 NYA NIBBLE GÅRD, YTTERJÄRNA
Swedish Wood Award 2020
"Nya Nibble Gård" by Asante and Pietsch architects is nominated for the Swedish Wood Award 2020. The building is one of twelve nominated buildings that represent the best wooden houses in Sweden over the last four years.
Read more →
SKOGSVALLEN, ESKILSTUNA
Winning proposal in Eskilstuna
Asante and Sjöberg & Thermé are chosen by Eskilstuna Municipality to develop 16 new town houses. The winning proposal "Liv i Ekvilibrium" aims to optimize the production of electicity by solar cells, and to promote a sustainable lifestyle.
"For all projects, at any scale, great design for us means caring for the people we are building for".
Asante Architecture & Design
Hadar's house
An island home designed to coexist with the majestic Norwegian landscape surrounding it. On the remote Norwegian island of Stokkøya, local chef Hadar dreamed of building a home overlooking the sea. Our task was to design a sustainable home that is smart in its use of surface area and respectfully co-exists with its surroundings. German Design Award winner 2019.
Exterior materials
Most of our houses are constructed of wood, a sustainable and durable material that, with different types of treatments, gives a variety of colours.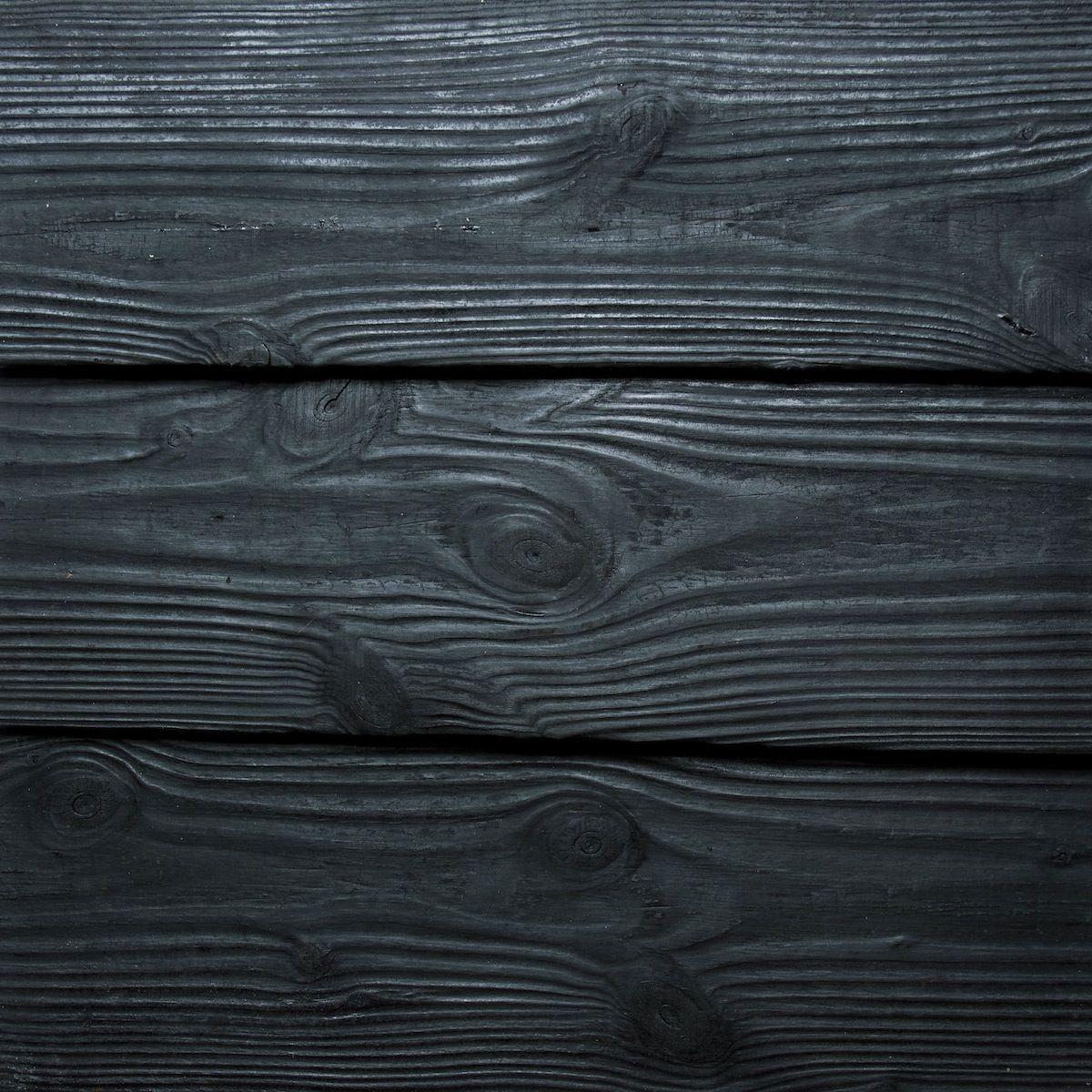 Shou Sugi Ban
Surface charred wood ("Shou Sugi Ban" or "Yakisugi") is an ancient Japanese technique known for creating durable timber. Soot does not nourish fungi or microorganisms; by applying natural oil to bind this soot helps avoid run-off. 

Using high-quality timber — blackened pine in this project — yields a surface that is more resistant to ravages of weather, erosion, fire mould, fungi or pests — without the need for toxic impregnation or paint. Shou Sugi Ban was used as façade material for Hadar's house.
Read more →