Chef Hadar's House
An island home designed to co-exist with the majestic Norwegian landscape surrounding it. On the remote Norwegian island of Stokkøya, local chef Hadar dreamt of building a home overlooking the sea. Our task was to design a sustainable home, smart in its use of surface area; a home that respectfully co-exists with its surroundings.
Project Facts
Type Housing
Location Stokkøya, Norway
Year 2015
Area 60 m²
Team Frida Öster
The Site
Hadar's house is built on the rocky shores of the island of Stokkøya, on Norway's west coast, overlooking the sea.
Exterior
A wooden construction and sedum grass roof connects the house to the forest elements of the island. As the house is exposed to extreme local weather conditions, its façade in maintenance-free burned wood is built to endure — a traditional Japanese technique adapted to a Norwegian context.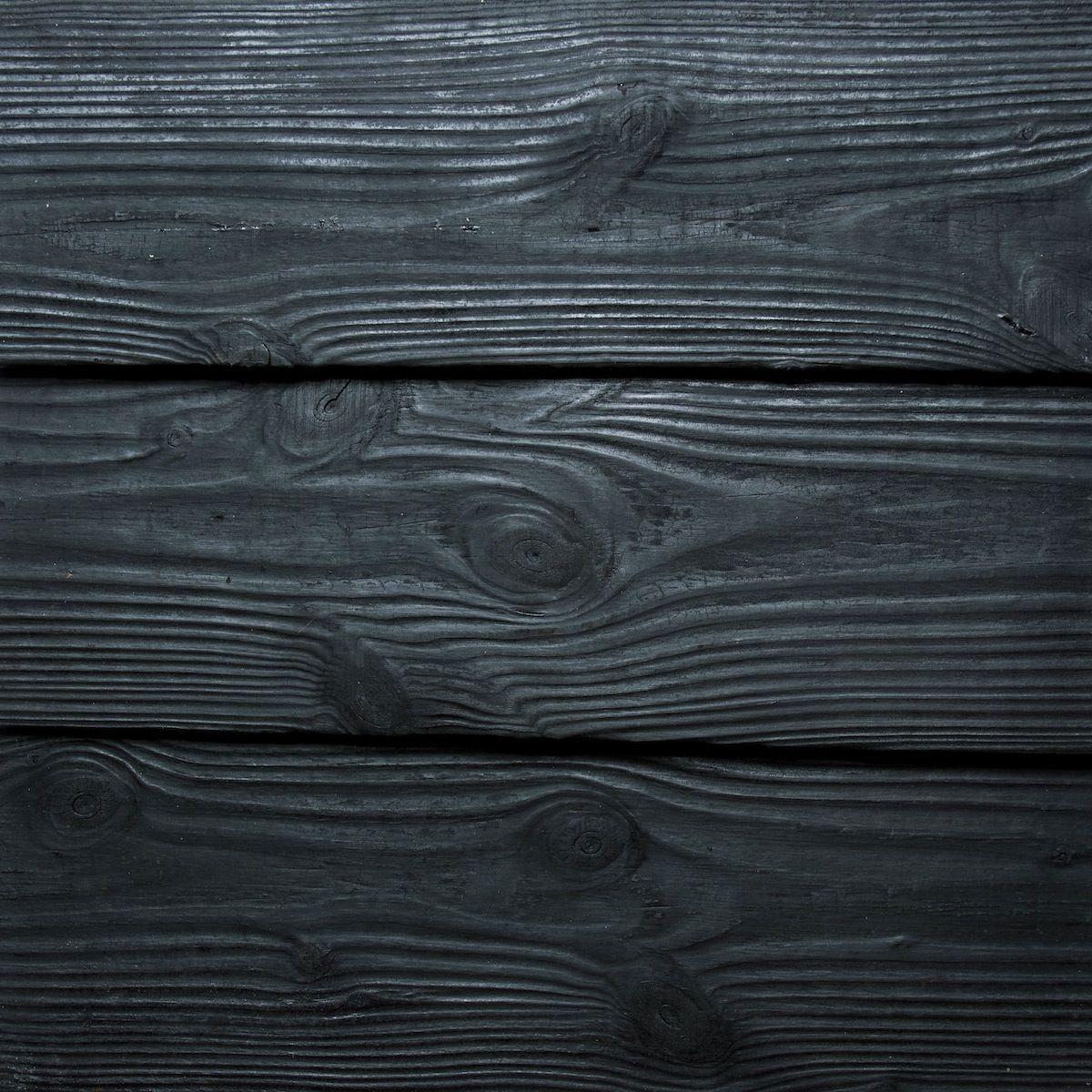 Shou Sugi Ban
Surface charred wood ("Shou Sugi Ban" or "Yakisugi") is an ancient Japanese technique known for creating durable timber. Soot does not nourish fungi or microorganisms; by applying natural oil to bind this soot helps avoid run-off. 

Using high-quality timber — blackened pine in this project — yields a surface that is more resistant to ravages of weather, erosion, fire mould, fungi or pests — without the need for toxic impregnation or paint. 


Sedum cladding
Sedum is a method to create a biodiverse green, light-weight roof that is relatively self-maintaining. It requires little water and nutrients and is highly resilient to extreme weather, insect pests and diseases. Green roofs absorb rainwater, provide insulation and an aesthetically pleasing environment.
© Veg Tech AB →
Interior
Throughout the house, a selection of wooden panels in different treatments bring warmth and variety to each room.
The exposed trapezoidal metal sheets of the roof add a vibrant contrast — reflecting the waters and skies outside to naturally illuminate the interior.
Sustainable solutions
On sunny days, solar energy provides adequate heating to meet the needs of the entire home — regardless of season.
A modern wood stove with water jacket complements the low-energy heating system, connected to the local electricity grid.
Our vision
A house connected to its surrounding nature.
The concept behind Hadar's House is to embody a feeling of "stepping into the landscape". Built in two units that offset each other, the front offers a naturally inviting open space while the south-, sea-facing anterior provides a private space with uninterrupted views of nature in seasonal shift. Here, the bathtub is literally submerged into the rock. 

This is Hadar's favourite spot in the house where on a good night, northern lights illuminate the sky.
Collaborators
Hadar's house is part of a local family of internationally designed homes known collectively as "Bygda 2.0" — a local project that aims to re-envision the rural Norwegian village as a dynamic place for life, work and relaxation — with emphasis on sustainability, architecture and exemplary cuisine.
"The extreme weather conditions that are related with a site like this require a construction and a facade that can endure tough conditions"
Frida Öster – founding partner Asante
Awards
German Design Award Winner 2019 Special Mention
Statement of the jury The interior of the building, which is rather unassuming on the outside, captivates with its straightforward, well-planned architecture, which will ensure a high level of residential comfort. A beautiful design that also takes account of sustainability.
German Design Award Winner 2019 →
A Design Award Winner 2018 Gold
A' Architecture Design Award aims to highlight the excellent qualifications of best architecture designs and greatest architecture design concepts worldwide. The A' Design Accolades are organized and awarded annually and the ultimate aim of the A' architecture Design Competition is to create a global awareness for good design.
A Design Award Winner 2018 Gold →