The Econef Children's Center

Sustainable architecture for a sustainable future.
At the foot of Mt. Kilimanjaro (and at the heart of Asante) is the Econef Children's centre — built for the independent Tanzanian non-governmental organisation Econef, which aims to improve the standard of living for orphan children in the area.
Project Facts
Type Children's Centre
Location Tanzania
Year 2018
Area 650 m²
Team Carolina Wikström, Frida Öster, Lukas Bidö
Asante
With the help of old friends and new — the crowd-funded Econef Children's Center is an ongoing labour of love; what began as the thesis project of Asante's co-founders Carolina Wikström and Frida Öster became this studio's foundational project (Asante is Swahili for "thank you").
"Our goal has been to create environment that is safe, functional, and sustainable; provide spaces for the needs, desires and dreams; with consideration of local climate, resources, building techniques and materials"
– Carolina Wikström, co-founder, Asante
Our vision — little means a lot.
At its core, sustainable architecture provides means that cater beyond basic needs to build a more sustainable future. The buildings of the Econef centre are meant to accommodate future possibilities, of a brighter future. Low-cost, low-maintenance construction and green technology were central to the design concept and integrated into the site plan.
A wider architectural goal is to empower the centre with increasingly self-sufficient, income-generating and maintenance-free processes and amenities which reduce the orphanage's dependency on private donations long-term.
Collaborative construction
Vernacular architecture — building local environments to local needs — has been central to the research, design and construction processes. The skills of local builders are integral to the sustainable house typologies adapted to the northern Tanzanian climatical, cultural and economical conditions.
Exterior / Interior
The centre's design is made to facilitate social interaction and strengthen a sense of community and family. Adjacent to the school and residential buildings, agricultural areas provide activity through cultivation of food, crops and animal husbandry, an important source for the centre to generate long-term income.
The placement and construction of the buildings and spaces are made with great consideration to local climate to optimise shade and cooling. Systems for natural ventilation have been integrated in the structure — perforations facilitate air circulation and welcome the evening sun to naturally illuminate spaces.
Layered metal sheets and sealing slurry have been used to waterproof the ceiling. Mosquito protection nets have been mounted behind local sisal pole. Finely polished ring beams accentuate the linear aesthetic and hold up the brickwork in case of earthquakes.
"Making the most of limited means, we wanted to create something beautiful ".
– Frida Öster, co-founder, Asante
Materials
Local brick
By prioritising local and familiar materials we avoid excessive transportation costs; and prioritise local community of builders rather than rely on advanced masonry skills or costly external building expertise.
Sisal poles made from local wood
The wooden roof construction elevates the upper roof of corrugated steel to create air flow between the roof and the inner ceiling. The space between the two roofs is covered with sisal poles, made from hardy and durable wood readily available in the region, that helps prevent insects and birds from nesting below the roof. The inner ceiling holds a layer of thermal mass, protecting against the heat of the sun and the lower temperatures at night.
Sustainable solutions
Inspired by the tree of life.
Our economic use of resources and green technology have been strongly inspired by the majestic African baobab tree. A tree of life, it has long been a vital resource for local residents and the wildlife of the savannah due to its water retention qualities — holding up to 120,000 liters of water that enable it to the survive dry periods.
Much like the baobab tree, the Econef school buildings make economic use of natural resources. Rainwater is collected from the roof's spine to then supply the showers, laundry facilities, and toilets. All grey and excess water is directed to the growth plots below. Solar panels provide electricity and waste residues are converted to cooking gas in a low-tech biogas tank.
Friends and collaborators
Econef is run by Caroline Nicholas, who has long championed for a brighter future for orphaned children of Tanzania. Her vision of establishing a children's centre and school inspired the Swedish journalist Charlotte Lindqvist to help set up the non-profit organisation ECONEF and a Swedish affiliate. Together with Asante, a number of crowd-funding initiatives and events were organised to help Caroline double her original 14,000 sqm plot, expand the greenery on site and for the construction of the prototype "Baobaob" house to in 2013.
The Baobab house was finalised in 2014, and the Children's Centre and school inaugurated in 2018. Next is a new library building set to be completed in 2020.
Design team:
Carolina Wikström, Frida Öster, Lukas Bidö (Asante Architecture and Design)
Pilvi Vanamo (LÖ&V), Jockum Beckeld (A-direkt)
Our many thanks to the local construction team and volunteers from Architects Without Borders Sweden:

Rebecka Wikström, Ludvig Hofsten, Björn Englöv, Daniela Lamartine, Louis Castaing, Josefine Berglund, Hanna Christiansson, Johanna Gidlöf, Klara Nordqvist, Else Abrahemsen, Max Lönnqvist, Inari Virkkala, Klas Nilsson, Lisen Sundgren, Else Egenes, Tarald Kverneland, Kajsa Berntzon, Sabine Lepere, Karin Ahlberg, Lydia Winninge, Hanne Nilsson, Emil Söderlund, Emeli Ahlqvist, Linda Ringqvist, David Larsson, Felicia Andersen, Antonia Larsson, Rebecka Bolt, Johanna Ardland Bojvall, Anna Valman, Julia Vilkenas, Felix Ruder, Martin Lorentz, Viktor Tamm, Ella Kadefors, Anna Lagerkrantz, Anton Valek, Rebecka Carlsson, Alexander Andersen, Hannes Hemb, Felicia Lang, Emil Iversen, Dorcas Agbana, Maja Karlsson, Sofia Känerud, Ingrid Frykholm, Irene Martin, Moa Svensson, Martin Tomasson.
Awards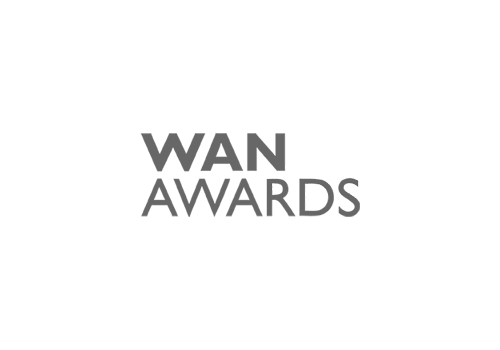 'Deed of the Year', Swedens Architects*
For having, in a genuine grassroots manner, raised funds for orphaned children of Tanzania and the building of the first children's centre which brilliantly exemplifies how architecture, sustainability work and aid interconnect. All this, without the help of large contracting companies or organisations.
Translated from Arkitekt.se →