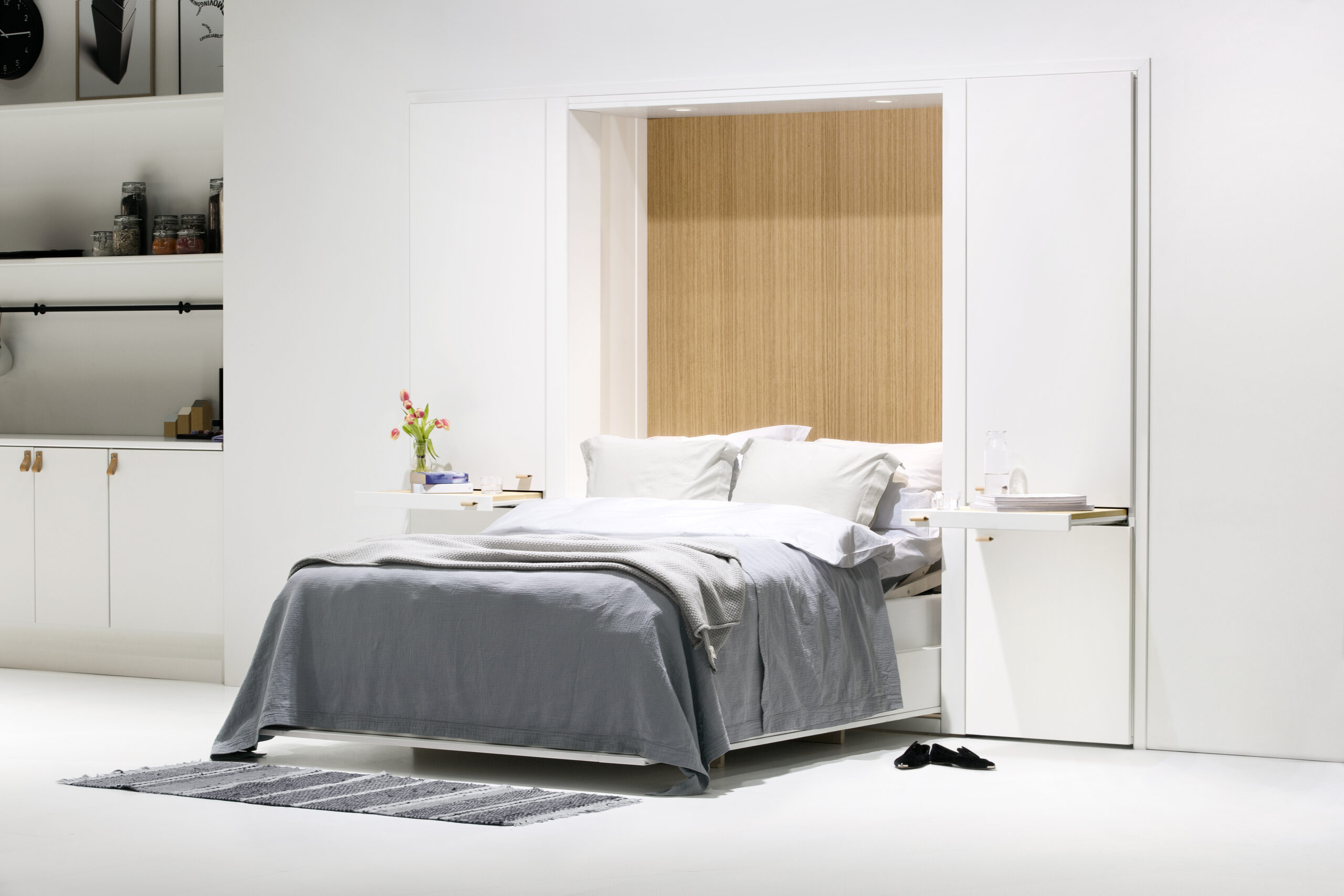 A bed capacious at dreamtime and compact at daytime.
Sängskåp combines various functions, ideal for compact living. In developing this design, we focused on enriching human resting and waking rituals, as well as ergonomics.
Project Facts
Type Furniture
Year 2015
Team Carolina Wikström, Ana Garcia-Avello Mendez
Our Vision
Receptive to new trends of flexible furnishing in lieu of abundant floor space, Asante developed this design that folds and unfolds for a variety of functions. Made of Swedish wood to create a solid, sustainable piece of furniture, the cabinet bed will endure the everyday. A neutral facade is interspersed with warm and tactile features that are revealed through user interaction.
Spatial solutions
For those tight on space with a growing family or just those with a fondness for efficiency, Sängskåp celebrates the diversity of inhabitation. This multifunctional and height-adjustable cabinet bed features an integrated TV stand, side tables, shelves and wardrobes, transforming a static space into a dynamic, responsive environment. The possibilities are vast: a bedroom cum playroom for those with young explorers, a bedroom cum office for the flexible working era, or simply an enhancement of the conventional guest room cum living room.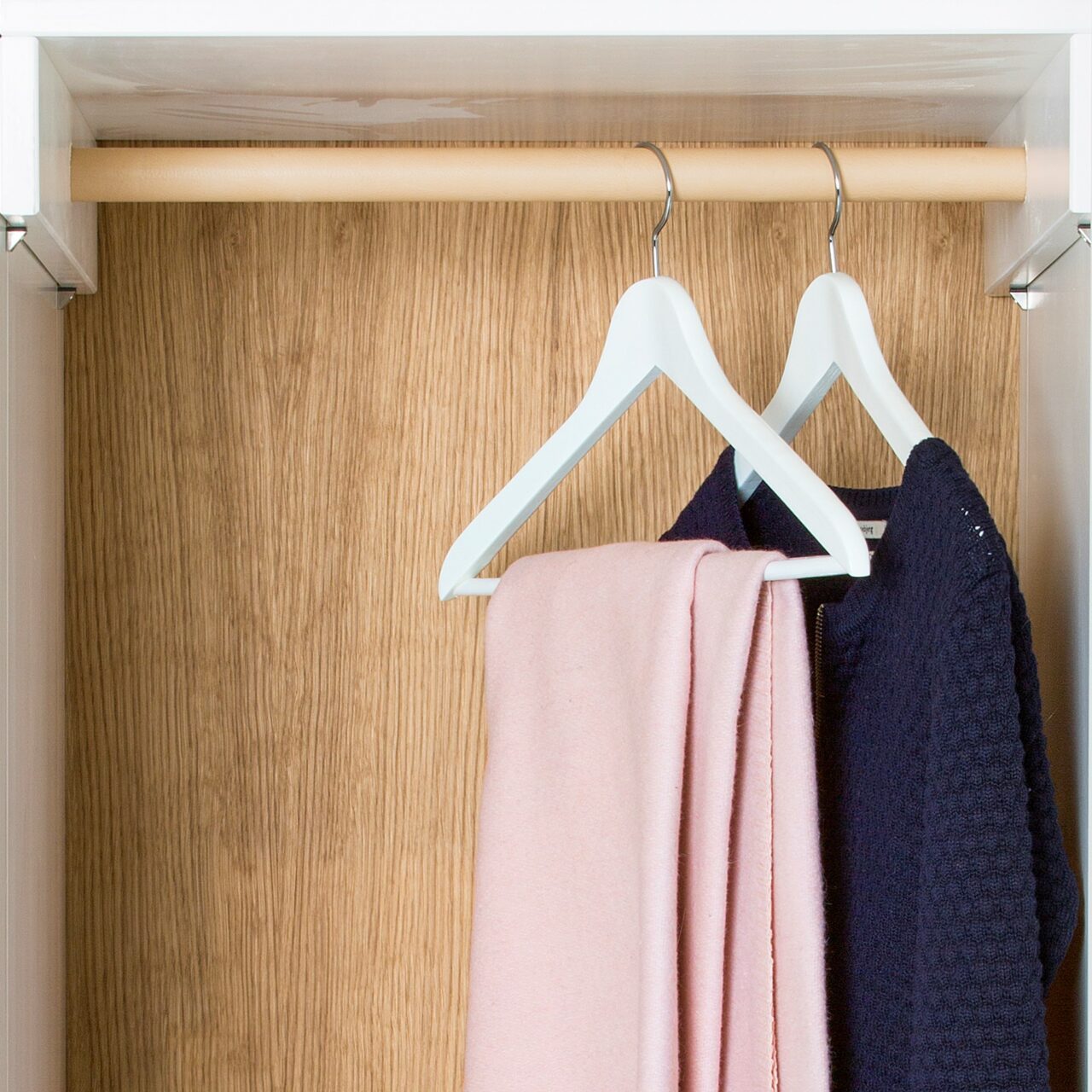 Swedish oiled oak
This resilient material is a carbon-conscious choice that is sensitive to the environment in its sourcing and treatment and maintenance. It adds a warm tone and texture to the folds of the furniture.
Leather detailing
Avoiding the use of plastic, handles and side-table surfaces are fitted with leather, creating an intimate tactility and beautiful patina from usage and ageing. These features are easy to wipe down and contribute to Sängskåp's crafted feel.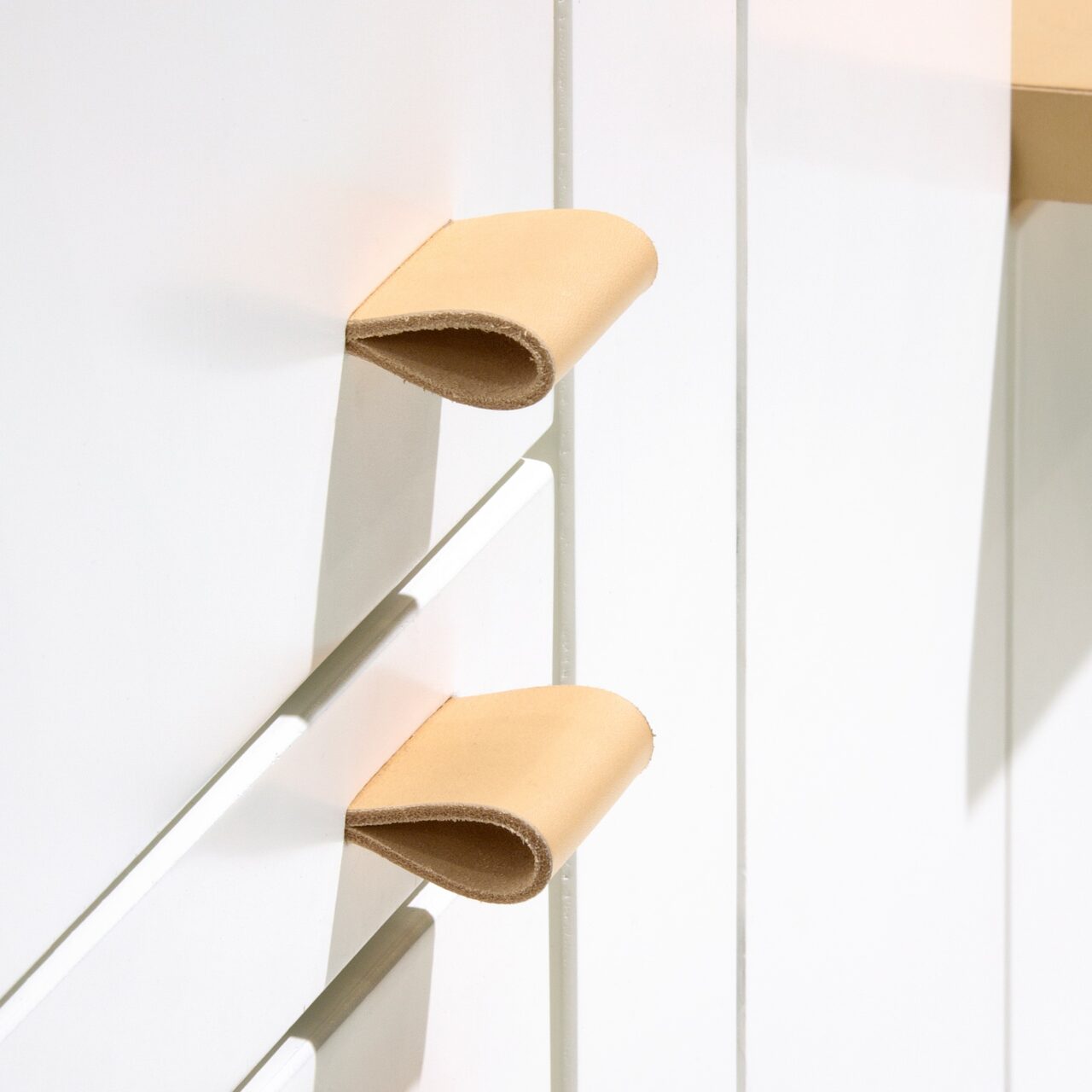 Collaborators
The flexibility and ergonomics of Sängskåp are made possible by using linear actuators from the Danish manufacturer LINAK.
Credits
Gustav Elliot
http://www.gustavelliot.se/