A house in the forest
An extensive pine forest surrounds the residence, protecting it from the wind as it discreetly embraces the edge of the forest. Buildings are clad in dark green wood and have metal roofs that blend in naturally with the surroundings.
Project Facts
Type HOUSING
Location KNIVSTA
Year 2022
Area 162,2 M² (BOA) + 115 M² (BYA)
Team ANA GARCIA-AVELLO MENDEZ, ROBIN DAUVERGNE, CAROLINA WIKSTRÖM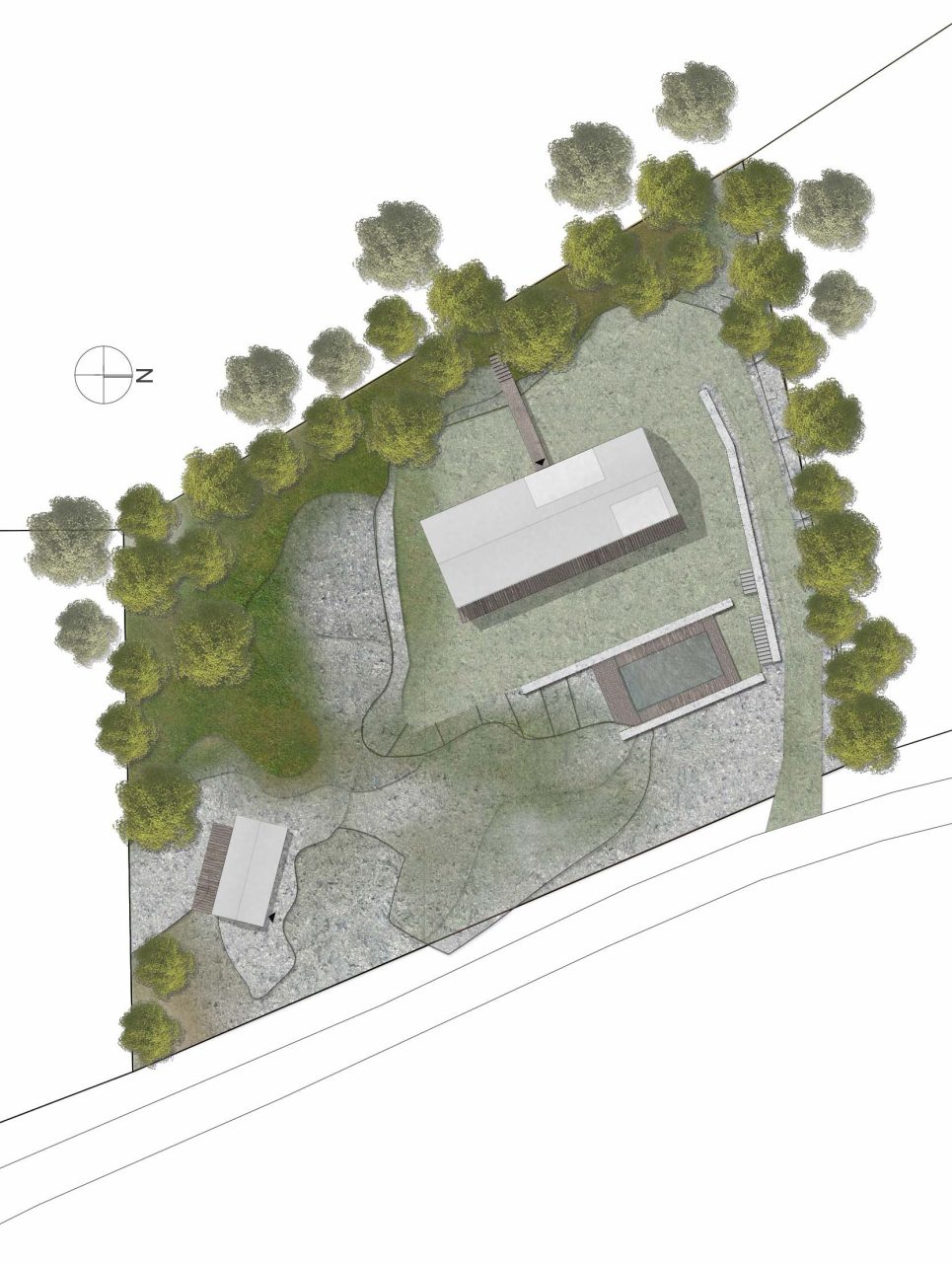 Built for future residents, Villa Vackerberga sits on a hill in the harmonious farmland of Knivsta. As the topography offers a beautiful view of the meadow, it was important not to dominate the landscape.
The Spatial layout
The home is composed of two sculptural volumes arranged around a glassed central space that incorporates the hall and the stairwell, a division that materialises the different functions. One volume is dedicated to "leisure spaces," such as the living room and bedrooms. The other volume contains "functional spaces," such as the kitchen, bathroom, and laundry room.
The design concept
As large openings push and pull from the building, the line between inside and outside is blurred. The placement of windows thoughtfully frames views of the landscape and offers a variety of distinct atmospheres. On the west side, the living room and kitchen are flooded with natural light and open onto the front terrace leading to the garden and pool. There is a feeling of intimacy towards the forest, reminiscent of childhood memories of treehouses. There is a bridge that leads directly into the upstairs bathroom from the forest. As the Swedish lifestyle places an emphasis on the outdoors, the layout of the home celebrates the outdoors.